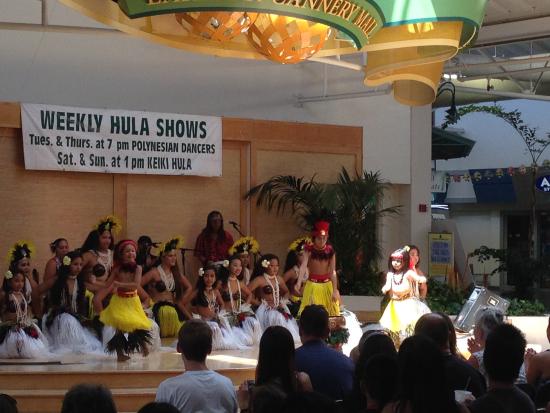 A Maui Hula Show… For Free? Put it on your itinerary!
Free hula shows on Maui are an important part of an island vacation itinerary.  
Hula is said to be the soul of Hawaii. "The hula has 3 purposes: to entertain, to inspire and to instruct," says dancer Tracey Lakainapali. "It is a cultural vehicle for social and historical commentary and passing of information. The dances and chants contain a magic that transcends their external power and beauty, filling both dancer and audience with Aloha."

Aloha, beyond its traditional usage of "hello", "goodbye", and "love" carries within it a code for a right way of living, according to a well known former kahuna, or elder, called Daddy Bray.
A, ala, watchful, alertness
L, lokahi, working with unity
O, oia'i'o, truthful honesty
H, ha'aha'a, humility
A, ahonui, patient perseverance

So, while the stories told in hula may contain scenarios from the past, the living spirit of Aloha is alive in the dance.