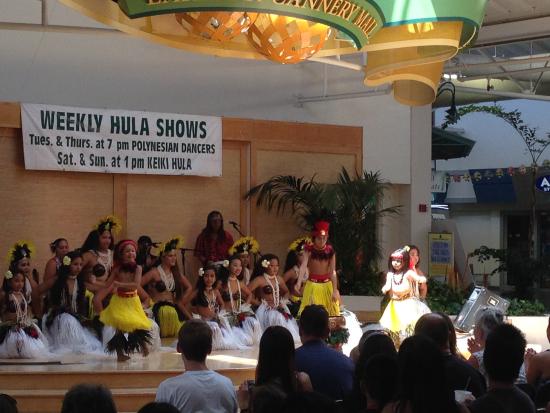 Learn Hula for Free in Lahaina, Maui
You'll see. After a few days of beach time on Maui, your hips will start to sway in a way they never do at home. You'll start to move your arms with the rhythm of the trade winds. You'll be inspired by the stars, and the green mountains sheltering remote waterfalls and jungle ravines. You'll just gravitate toward your own version of the hula.
To native Hawaiians, hula is a natural extension of one's relationship to the land and the natural environment, and also to one's ohana (family) and halau (troupe of dancers). Hula is an art that builds knowledge, self-confidence, discipline, experience and aloha among people.
The Lahaina Cannery Mall offers free hula lessons throughout the year, so you have an opportunity to bring all your vacation beachtime inspiration into an environment of learning and fun, honoring the rich cultural tradition of these beautiful Hawaiian islands.