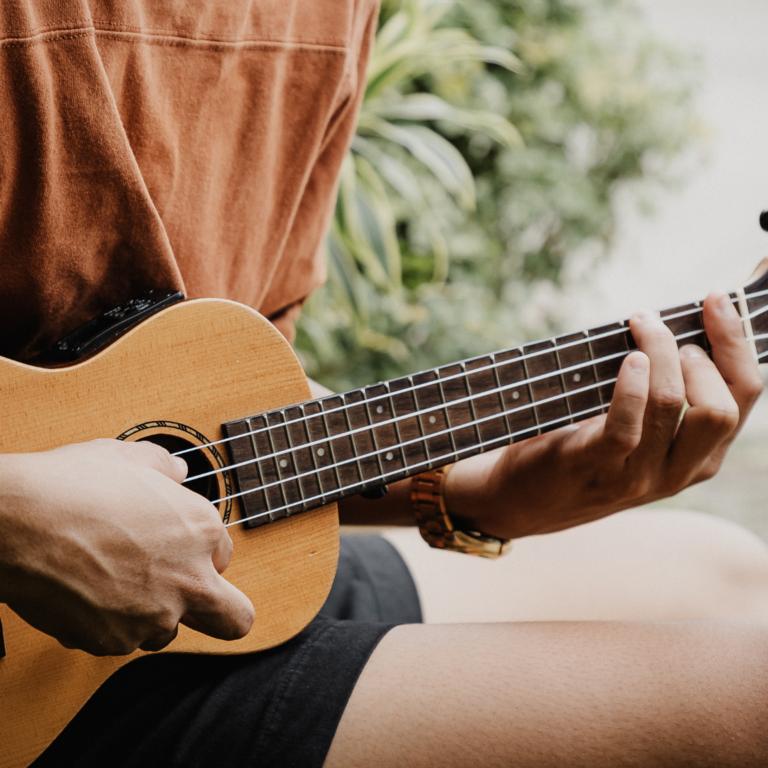 Free Ukulele Lessons on Maui
The sound of the ukulele is synonymous with the music of the Hawaiian islands. Think the lava song from the Disney Pixar film "Moana," sung by Hilo native Kuana Torres Kahele, or the popular "Somewhere Over the Rainbow," sung by Israel "Iz" Kamakawiwo'ole.
It was actually the Portuguese who brought the instrument, to Hawaii. One popular story about the ukulele getting its Hawaiian name involves a very excited Portuguese man jumping off onto the shore after a long ocean voyage and playing his small stringed instrument in celebration. It's said that Hawaiians watching thought that his fast-moving fingers flew across the string like jumping fleas. The word for ukulele is said to translate roughly to "jumping flea".
See how fast you can strum the ukulele at Lahaina Cannery Mall, which offers regular free ukulele lessons every Thursday at 2:30pm at the stage.